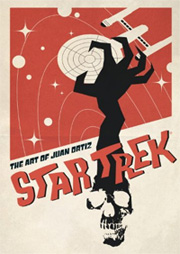 Juan Ortiz's unique retro-style artwork for episodes of Star Trek: The Original Series has gathered quite a following since the ever popular Quantum Mechanix creative studio started issuing them as posters. Now fans have the chance to own a full collection of prints from all 80 Original Series episodes in the upcoming back Star Trek: The Art of Juan Ortiz. The new hardcover title will be released by Titan Publishing on September 3, 2013. CBS sent over a nice teaser description for TrekCore's readers:
What if every Star Trek: The Original Series episode was a movie event? What would the movie poster look like? This was the inspiration to develop a one-of-a-kind set of images for the series that launched a franchise. Artist and avid Star Trek enthusiast Juan Ortiz has created unique retro-style art with the look of 1960s movie posters, comic books, pulp novel covers and advertisements, one each for all 80 classic Trek episodes.
If you would prefer to own larger versions of the artwork selected episodes, you can also pick up the separate sets (each containing four episodes). The large versions feature plated-printed lithographs on 100-pound, aqueous-coated, satin-finish paper sized at 18 inches x 24 inches.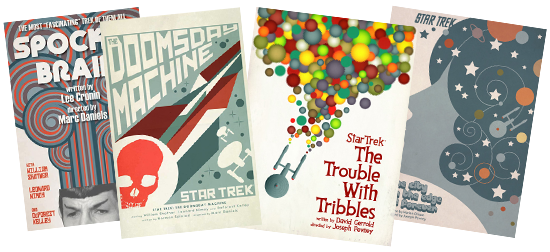 We'll have more information on the new release soon. In the meantime, you can pre-order the book from Amazon using the links below – it's set to be released on September 3, 2013.
| | |
| --- | --- |
| | Pre-Order Star Trek: The Art of Juan Ortiz |