To coincide with the release of Star Trek Into Darkness on Blu-ray, Paramount Home Entertainment is planning a special "Best Of" release for Star Trek The Original Series. The single disc release ties together some of the key identifying themes from the iconic series and is titled Star Trek Origins, scheduled for a release date of September 10, 2013.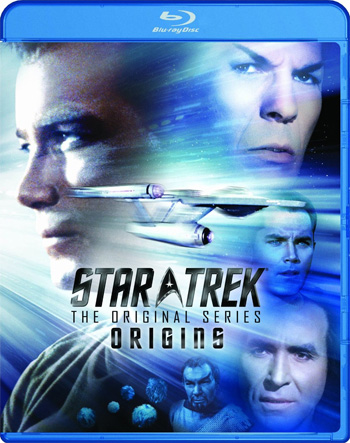 Amazon.com have a full description of the contents of the set which we've listed below
Here are the Origin episodes of the most significant characters from Star Trek: The Original Series introduced by Rod Roddenberry, son of Star Trek creator Gene Roddenberry:

• The Cage: the pilot that started it all and introduced Captain Pike and Spock.
• Where No Man Has Gone Before: the first time Captain Kirk is seen at the helm of the Enterprise.
• Space Seed: the debut of super villain, Khan.
• Errand of Mercy: the crew's first encounter with the barbaric Klingons.
• Trouble with Tribbles: the arrival of the cute, but catastrophic creatures.

Now own and witness the first appearances of these captivating characters that graced the final frontier!
| | |
| --- | --- |
| | |
| TOS 1×22: "Space Seed" | TOS 1×26: "Errand of Mercy" |
The mention of special episode introductions by Gene Roddenberry's son Rod Roddenberry will certainly be a bonus for many fans. As for episode selection, the choices represent a very nice introduction to many of the franchise's major elements (especially the Klingons and the topical Khan). However, with the absence of such classics as "Balance of Terror" (first appearance of the Romulans) and "Mirror, Mirror" (first appearance of the mirror universe) it would appear that the release leaves the door wide open for a sequel at some stage.
Star Trek Origins has a release date of September 10 and you can pre-order it for $24.99 right now over at Amazon.com using the link below.
| | |
| --- | --- |
| | Pre-Order Star Trek Origins Blu-ray |